POWER TRAIN SPORTS AND FITNESS
Our facility is designed with athletic training in mind. We have everything any athlete needs to succeed. From the turf on the floor to the power lifting equipment, our facility is well equipped to mold better athletes.
Power Train is located inside Rip City!

Power Train Sports and Fitness is focused on individual achieverment through personalized, results-driven sports performance. Power Train's Sports Performance Training Program customizes a program for each athlete. Our small group client to trainer ratio ensures an effective, safe workout by having a trainer coaching and motivating you "Every Rep of Every Set".
Click here for more information on Power Train. Sign up for your free trial!
Stop in or call us at (703) 542-2298.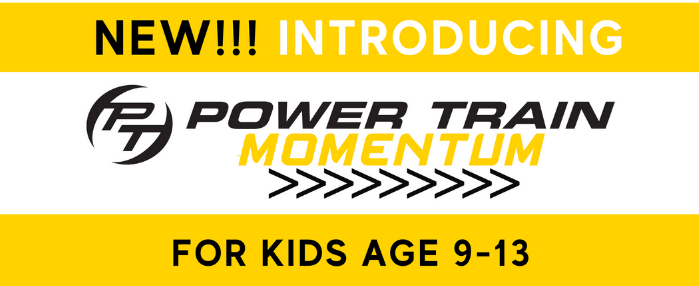 Power Train Momentum Dulles
+ Teaching quality movement / mechanics
+ Focusing on speed, athleticism, & strength
+ Putting the FUN in fundamentals
+ Increasing overall athletic performance
For kids ages 9-13, this is an opportunity to get ahead and rise above the competition with committed Power Train Coaches.
Returning Summer 2023!
Power Train Performance Coaches
Contact Power Train Dulles:
Phone: (703) 542-5511
Email: ryanferner@powertrainsi.com